London is the capital of England, and the UK. And like every capital, there is so much to see and visit. But what happens when you only have one day to see as much as possible?
It can be overwhelming to try to craft an itinerary that will allow seeing as much as possible and on a budget. Look no further. I have for you the perfect free walk tour of London that goes through all the most popular sights and can be done in one day.
The Itinerary
Green Park
Start your day from Green Park. It is one of the many Royal Parks of London. There are three tube lines that can get you there: Piccadilly line, Victoria line and Jubilee line.
Enjoy a small walk through the park, and it will bring you to your next stop.
Buckingham Palace
The London residence and administrative headquarters of the monarch of the United Kingdom. Take some pictures at the gates of the palaces, the 25 metres high Victoria Memorial that represent Queen Victoria as well as courage, constancy, victory, charity, truth and motherhood.
Tip if the Union Flag flies above Buckingham Palace, it signals that the Queen is not in residence.
You can a take pictures of the renown Queen's Guard and if you are lucky you might watch for free the changing of the Guard.
As for today (Jun 2021) the dates at time are as follows:
August to May – Mondays, Wednesdays, Fridays and Sundays
And the official start time is 11:00
For more details, check the official page: here
St. James Park
From Buckingham Palace, make your way though the beautiful 23-hecter St. James Park. Enjoy the nature and the cute Squirrels that are brave enough to come and say hello.
10 Downing Street
10 Downing Street, known as Number 10, is the official residence and executive office of the Prime Minister of the United Kingdom.
Just next to it, you can also visit the household cavalry museum as well as Churchill's War Rooms.
If you like to take a WWII & Churchill's War Rooms Guided Walking to, you can book ticked here: link
Big Ben & House of Parliament
After Downing Street, make your way to the most famous landmarks in London, Big Ben and the House of Parliament.
You can take a paid guided tour or self-guided audio tours though the House of Parliament.
London Eye
From the House of Parliament, take the Westminster Bridge across the other side of the River Thames and make your way to the next famous landmark and one of the popular paid tourist attraction in the UK: The London Eye.
If you want to have a ride to admire a 360o view over the heart of the city, you can pre-book your tickets here: link
Trafalgar Square
Now it's time to cross the River Thames again and make your way towards Trafalgar Square. A place often use for gatherings and political demonstrations. And if you are an art lover, you can visit the National Gallery.
Covent Garden
10 minutes walk from Trafalgar Square there is Covent Garden. A beautiful shopping and entertainment hub. Grab a cup of tea, get some macaroons and enjoy street performers.
Carnaby Street
Carnaby Street is a street know for its beautiful decoration, shops and amazing places to eat. This is an ideal place to grab something to eat, but you might have to make a booking to ensure that you find a table.
Regent Street
We end your walking tour with the also very famous Regent Street. Home of prestigious shops, home of fashion dining and lifestyle.
Points on Map
Other Options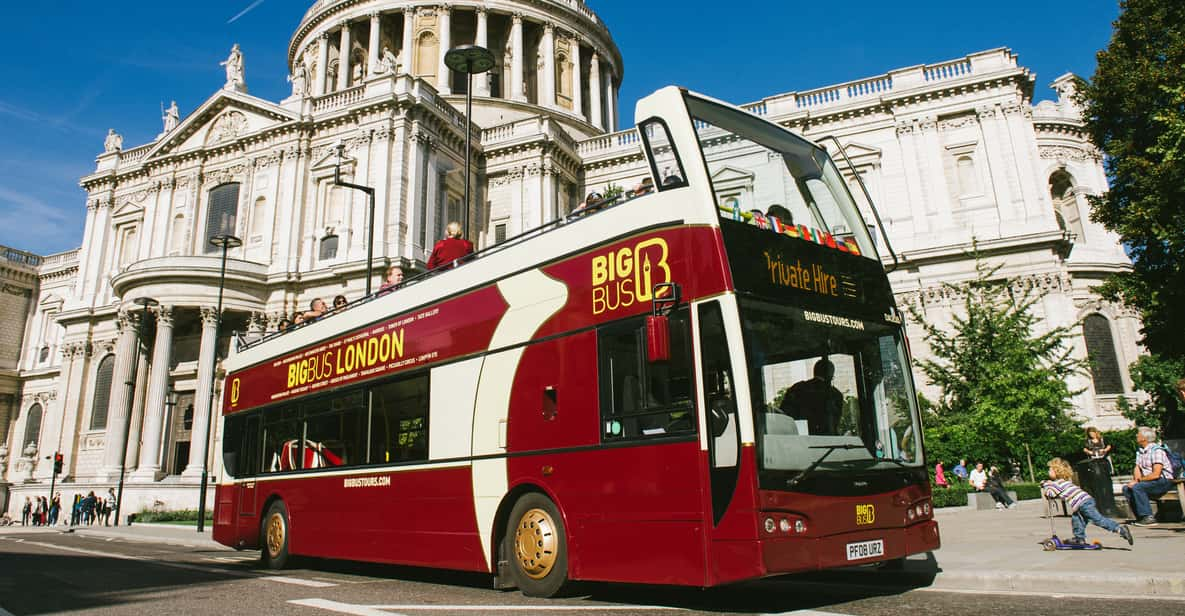 If for any reason walking is not an option, or you just prefer to sit comfortably while sightseeing, I would highly recommend the Big Bus Tour. Those tours take you around the most popular places in central London, and you have the chance to hop on and off the bus at any time if you want to explore in more details any of the attraction.
Tickets can be purchased here: link
---
Hope you enjoyed this one day itinerary, through some must-visit spots in London! Give this page a like and don't hesitate to follow me on my other platforms!
Watch my video on YouTube